Do not be anxious about anything, but in everything, by prayer and petition, with thanksgiving, present your requests to God, and the peace of God, which transcends all understanding, will guard your hearts and your minds in Christ Jesus." -Phillippians 4: 6
Central United Methodist Church has an ongoing and vibrant prayer ministry, offering a constantly evolving prayer list for those in need of intercessory prayer.
Visit the prayer room in Oxenford Hall Mon-Fri. from 10AM-1PM.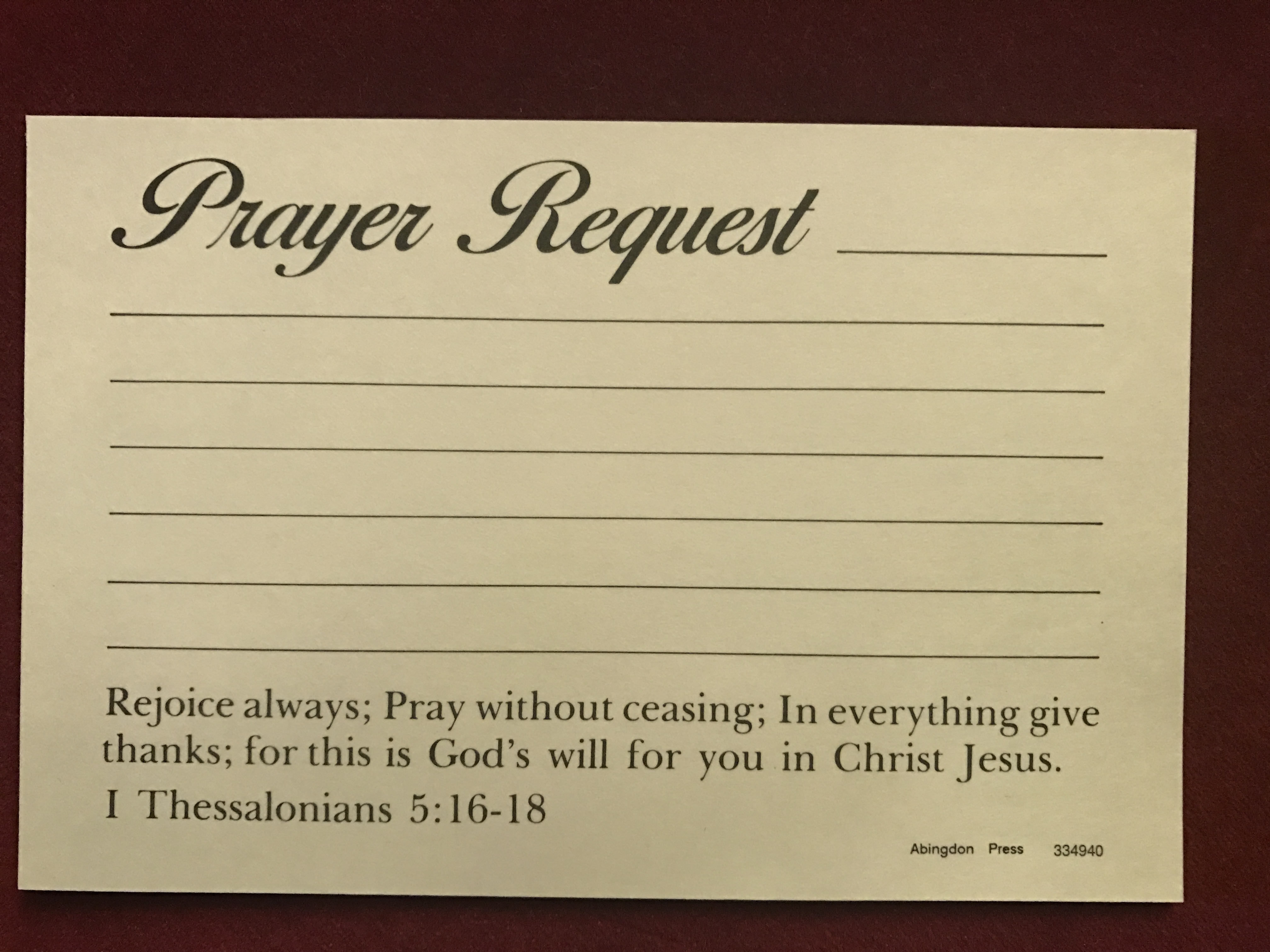 Contact Pastor Don or call the church office to have your name or the name of a loved one added to our prayer list.